It's been about seven months since we've seen a Packer game. Too long for most, but it means the new season is right around the corner. After ushering in new general manager Brian Gutekunst and firing Mike McCarthy during the 2018 season, Green Bay is ready for the LaFleur era to begin. As the saying goes, everybody is undefeated in the offseason. Things appear bright for the pack. Mike Pettine's defense is primed to dominate this season with the influx of free agent talent and high draft picks. The offense is stocked with capable wide receivers, tight ends and running backs, and the offensive line looks improved. Couple all of that with Aaron Rodgers (hopefully staying healthy this time around) and an innovative coach and the team seems primed for success. The point I'm trying to make is this, hope is seldom higher than before Week 1. Before we've seen the flaws or the struggles we can dream of a team that dominates without a hitch. As we've learned under McCarthy the last few years, things often go worse than we imagined or hoped they would.

In some sports it's easier to make a run with a first year head coach. Look at the Bucks' run to the Eastern Conference Finals in their first year under Mike Budenholzer, or the Warriors turning Steve Kerr's first season as a head coach into a championship season five years ago. In the NFL, however, it often takes a year or two of a new regime for everything to click. That's not to say that things can't go well from the start, but what if they don't? How long of a leash should LaFleur get?
There's a lot to learn as a new NFL head coach. What makes a good coach is learning from mistakes, holding the team and oneself accountable, and being willing to accept or at least consider new ideas. True or not, players in the end claimed Mike McCarthy didn't hold the players accountable and he was stuck in a rut with the offense, refusing to change a system that seemingly was figured out by defenses. Ultimately that's why he had to go. We needed a new system, a coach willing to hold the team to a high standard and work new wrinkles into the game. So long as LaFleur does that we should be willing to give him a little bit of slack for potential stumbles out of the gate.
The most accurate comparisons for LaFleur may be the coaches stemming from the same coaching trees, namely, Kyle Shanahan (head coach of the 49ers) and Sean McVay (head coach of the Rams). Shanahan took over as coach of the 49ers in 2017. The team was coming off of a 2-14 season and he led them to a 6-10 record. Struck by injuries in 2018, the team struggled to a 4-12 record. Despite the poor records there's still hope that Shanahan can turn things around this coming season. McVay took over a struggling Rams team in 2017 that had gone 4-12 the year before. He led the team to a 10-6 record in his first year and then a 13-3 record and a Super Bowl birth last year. LaFleur coached under McVay and Shanahan at different points in his career and is a similarly young, inventive offensive mind. While McVay has been an unbridled success, his first year was a growing experience for the team that paid dividends in year two. Shanahan's team showed promise in 2018 before the year ended with an injury to their star quarterback.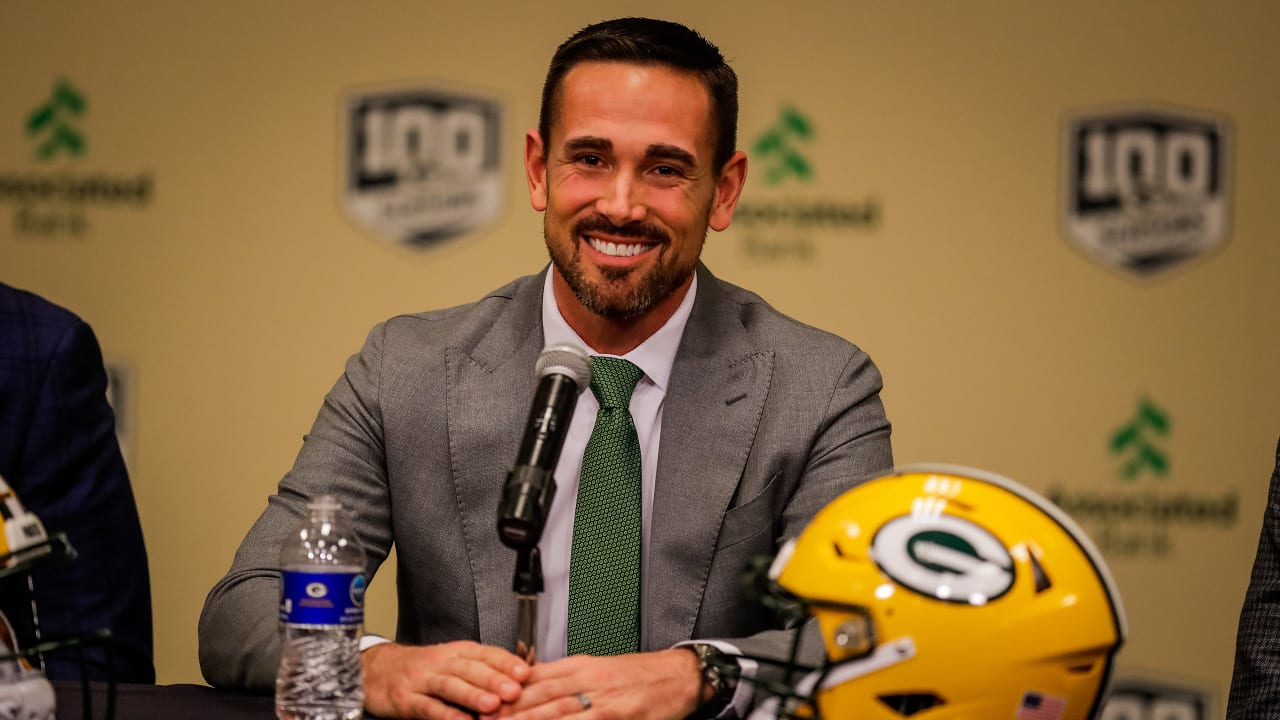 Another sign of how the LaFleur-Packers could progress is last season's Titans, who LaFleur served as offensive coordinator for. The Titans went 9-7 and hit their stride in the second half of the season. The team averaged 15.1 points per game over the first seven games of the season. After a Week 8 bye the churned out 22.7 points per game over the final nine outings. The Packers have more talent on offense than that Titans squad did and should therefore have a higher ceiling, but the development of the LaFleur offense in its first season is potentially telling. What we see in the first few weeks could include some growing pains. Running an offense in practice is very different from running it at full speed against another team in a meaningful game.
The end point is this. Perhaps the team will start off hot and make LaFleur look like a genius. However, if they look less than stellar on offense to kick off the season we shouldn't hit the panic button. Give the new coach some time to teach the team and watch how they adapt over time. The season is a marathon, not a sprint, and they should be granted some latitude to make mistakes under their new coach and play-caller.